About Simon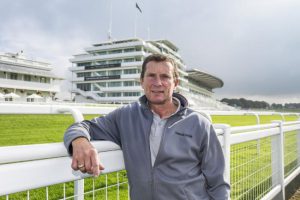 Born 13th June 1961, Simon is a first generation trainer. Often considered to be the most forward thinking of workaholics, he still finds plenty of time to keep clients informed and entertained.
Simon was a committed athlete himself, having held the record over 800 metres as Surrey County champion, before directing his energies into horses and eventually the training of racehorses.
His career commenced when serving his apprenticeship  as a lad, before quickly turning his attention to the business side of things. An opportunity to combine an Assistant Trainer's position with Philip Mitchell with his own small yard quickly led to bigger things and Simon moved to Epsom in 1987 to take over Wendover Stables, owned by Arthur Pitt.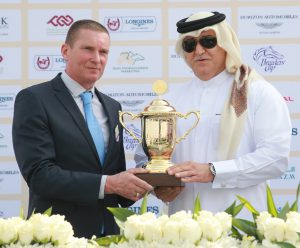 Since moving to Clear Height Stables in the early 90s the stable has seen much success over the years recording in excess of 600 winners. This has been the result of a wide range of races, from local all weather meetings, to black type victories at home and abroad.
The most successful horse so far was Young Ern who won the Group 3 Hungerford Stakes, the Group 3 Prix Du Palais Royale and was narrowly denied victory in a Group 1 at Deauville. The late, Chief Song won ten races and nearly £200,000 in prize money, would have been the most successful of our National Hunt runners. More recently, Simon sent Mr Scaramanga to Qatar to win the Group 2 Al Biddah Mile and Forceful Appeal won The Apprentice Handicap on All Weather Championship day.
Other horses that have progressed into multiple winners include Dark Honey, Confronter, Chakalak, Quantum Leap, Space Station, Clear Praise, Mustakmil, Seasonal Cross, Diamond Charlie, Poppanan and of late Forceful Appeal, El Campeon and Presumido.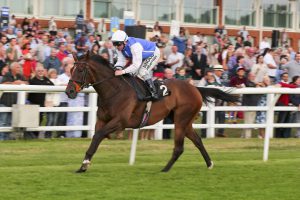 Clear Praise breaking the 6f turf track record at Lingfield, in 2013, which still stands today.
Many of the more recent successful horses have been bought with the advice of Gary Baitz who has a great record with his bloodstock purchases and has facilitated the strength and depth of the team here at Clear Height.
It is an appetising feature of the yard that the view includes London and all its attractions to one side while enjoying the closest proximity to the world famous Derby Course itself on the other.